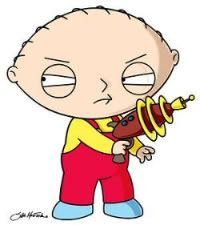 ...because he wanted to kill his mother.
In a new interview for
Playboy
Seth MacFarlane
outs infant Stewie Griffin:
Ultimately, Stewie will be gay or a very unhappy repressed heterosexual. It also explains why he's so hellbent on killing [his mother, Lois] and taking over the world: He has a lot of aggression, which comes from confusion and uncertainty about his orientation.
Yeah, because being gay means you're confused and agressive and want to kill your mother. Makes total sense.
[
Cross-posted
.]