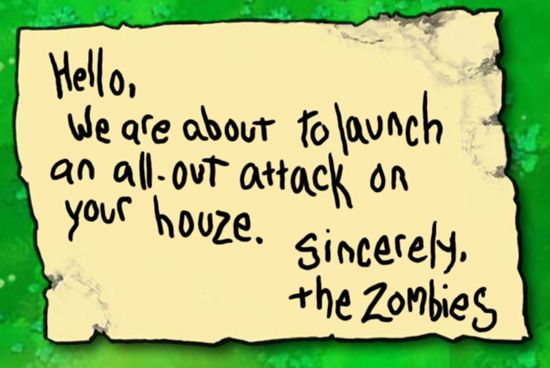 Just FYI,
Plants vs. Zombies
may be the greatest game ever in the history of games. And if you don't believe me, just ask
Hurley
. I've a couple poorly done screen caps
here
and
here
. I found out about this game via Jorge Garcia (AKA Hurely from Lost). Then I saw it at Best Buy. Then Best Buy sent me a "free" ten dollar gift card. Then I played Plants vs. Zombies. A lot.
[
Cross-posted
.]