Finally! After decades of waiting! It seemed like this day would never come but it has!
Atlas Shrugged: Part I: Shrug Like There's No Tomorrow
is now available on DVD!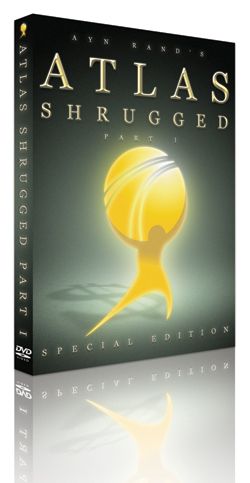 Official Atlas Shrugged Movie DVD
Get your copy at the Official Www.atlasshruggedpart1.com Website
for only $19.95
! ("In stock. Order now for
immediate
delivery.") Or, get it at
Amazon
for $15.49 (Free market!) or download it for
$3.99
(48 hour rental, free market, too!) or $14.99 (own it forever (i.e. until your harddrive crashes!)!). Or
Qwikster
it! Sorry, it isn't on
Redbox
yet (the market has spoken!)
It's also on
Blu-ray
in case you want to see the special effects in super high definition on your 97" plasma TV. (I thought plasma came from blood. They're not making these TVs out of blood are they?! "Personhood!") Oddly, the Blu-ray version doesn't seem to be available on the film's website. (Free market?) But that's okay, they make it up to you.
With this!: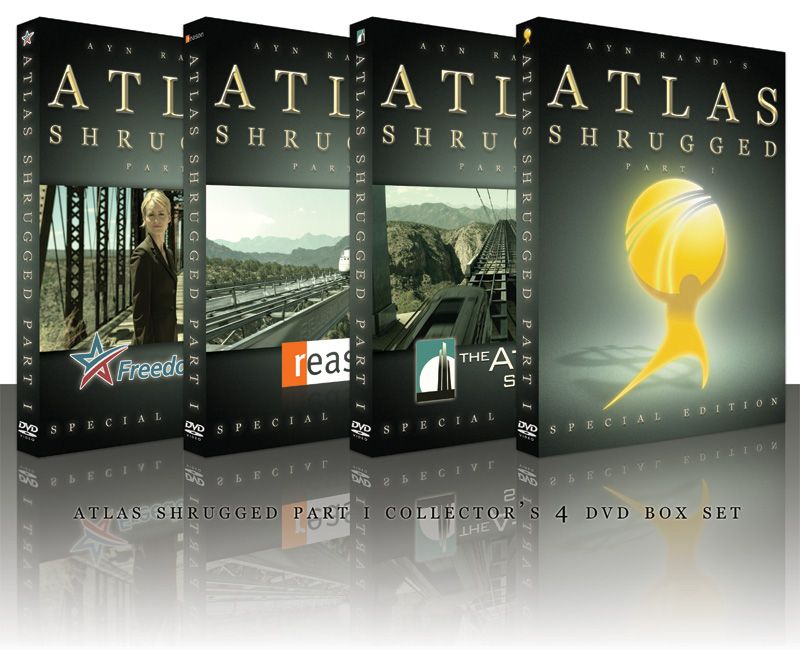 Official Atlas Shrugged DVD: Collector's 4 DVD Box Set
For the collectors! If you collect Atlas Shrugged DVDs,
this
is the
must have
Atlas Shrugged DVD this season! Some of the exciting features in this set:
Each DVD contains the FULL Theatrical Release of ATLAS SHRUGGED Part I which opened in limited release nationwide April 15th, 2011 (Whut?)

"I am John Galt." fan video compilation (35:06) (35:06!)

"The John Galt Theme" slideshow (3:17) (Hawt!)

"The World of Atlas Shrugged" audio program (MP3 and ROM) (ROM? Huh?)

"Welcome" from FreedomWorks President Matt Kibbe (Fun!)

Barbara Branden on the Passion of Ayn Rand (Also fun!)

Exclusive footage from the April 14th premiere (Not fun!)
And if that's not enough, it comes in three (three!) separate editions! One with an actual film cel (recycling!) for $139.95 (a fool and his money!) and another with a film cell plus an autograph from someone (be surprised!) for $179.95! (Paypal not accepted.)
Just in time for Christmas! (Also, Santa: so NOT the Randian ideal. Those kids didn't
earn
those Legos!) Shake the invisble hand of the free market and get yours today.