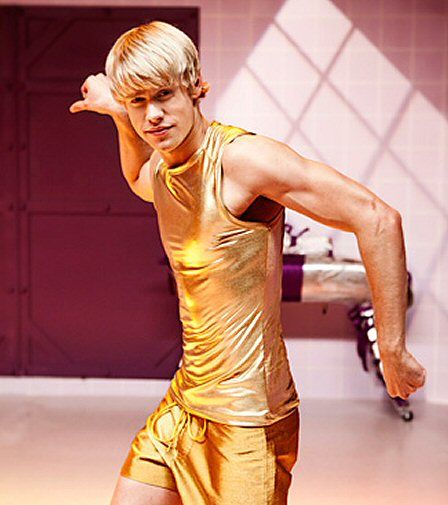 I've never seen
Glee
. But I know you have. I guess they do themed episodes where they re-enact famous musicals and then release a new CD every week? Right? Who knows!
I know you know.
But I don't. Anyway, they're doing a Rocky Horror show this month. Yay for Rocky Horror!
TV Guide
has some exclusive photos from the set.