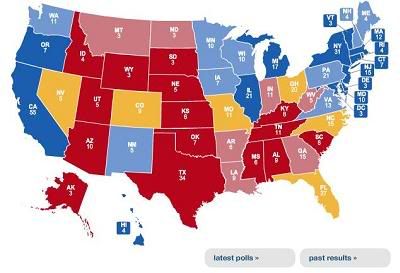 I love CNN's Electoral Map Calculator. Especially the way it stands now.
Just look at it
. If you give all the "safe" and "leaning" states to the respective candidates, there is no way McCain wins. Even if you're exceedingly generous and give all the toss-up states to McCain, he still loses. In fact, the only way he wins is if he keeps all his states, takes
all
the toss-ups, and somehow manages to peel a few of Obama's away. Awesome. Totally awesome.