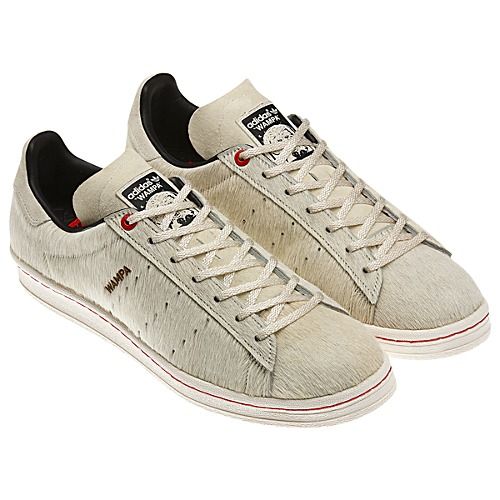 Adidas Wampa Shoes
Just in time for Winter (sorry, Australia!) comes these awesome Wampa-fur shoes from
Adidas
. They're not cheap, but you don't need a lightsaber to get a pair. Just a major credit card.
The good news is no Wampas were harmed in the making of these shoes, but the bad news is they only come in men's sizes, which is weird, because I know a lot of women Star Wars nerds. Maybe the ladies get Princess Leia shoes or something.
"And I thought they smelled bad on the outside" still applies if you don't wash your feet.